Calling attention to York County's water pollution through research, activism
York College professor fishes for toxins
Codorus Creek
The situation
York County's many streams and creeks not only sustain our ecosystems and water our crops, but they also have been victimized by industrial and residential waste pollution for centuries. One waterway, in particular, has succumbed to environmental degradation: Codorus Creek.
The Codorus' reputation of foul-smelling odors and filth earned it the nickname "Inky Stinky." Unfortunately, dumping is documented in 1816 when York Water began offering fresh water in wooden pipes and continued into the 20th century with reports of sewage and industrial waste darkening the water.
Why has the Codorus been targeted? One-third of the county's water drains through it, rendering it susceptible to lazy waste management solutions. It's simply easier and cheaper to dump waste in a backyard creek than it is to properly process it.
During the 1960s, 22 out of 40 industrial locations excreted pollution directly into the water. In addition to factories and commercial operations, 60% of residents relied on it for their water source and sewage treatment.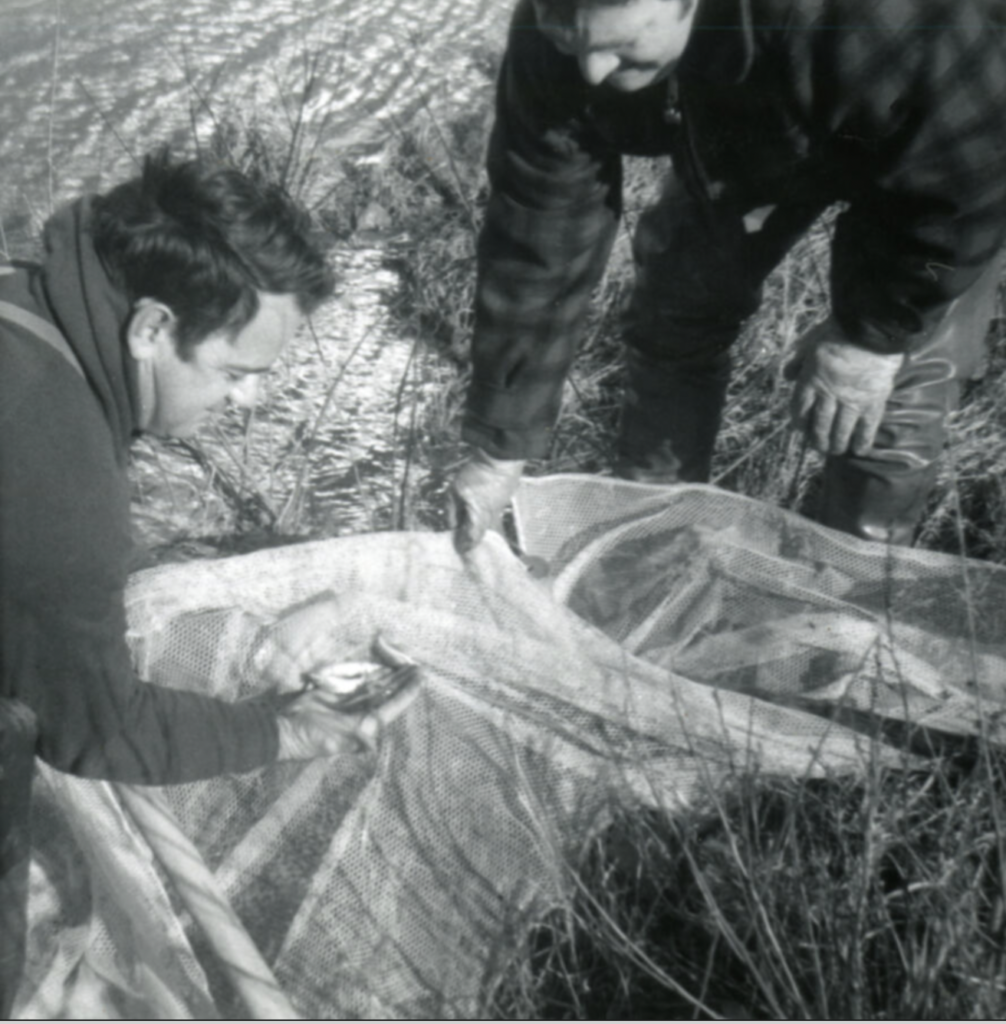 The witness
After earning his doctorate from Cornell University in zoology (Ichthyology), Dr. Robert Denoncourt started teaching biology to York College students (1969). His fish expertise soon led him to the Codorus.
"No fish could live in Codorus Creek," someone claimed. Denoncourt wanted to find out for himself.
With a team of local educators and students, Denoncourt waded into the Codorus waters at four separate locations spanning from Beaver Street to Spring Grove. They collected specimens from 24 fish species and 21 invertebrate species. Based on this diversity, they claimed the water healthy enough to support wildlife, but it wasn't perfect by any means.
This pioneering research is believed to be the "first published record of a biological study in Codorus Creek," according to an article from The York Dispatch. This study provided a baseline for researchers over the past 50 years, thanks to Denoncourt and his team.
However, an investigation by the Environmental Protection Agency discredited Denoncourt's team, arguing that the Codorus was still "chemically and bacteriologically polluted" with some sections "close to biological death."
Denoncourt seized the opportunity to dive even further his research. From 1970 to 1975, he and a team analyzed the distribution and abundance of macro-invertebrates (crayfish, snails, mayflies, dragonflies, beetles, etc) and fish along 15 different waterway locations in York County.
In a recent Wandering in York County blog article, Jamie Kinsley explores the team's conclusions: "When fish couldn't survive in Codorus Creek: Robert Denoncourt's legacy."
Dr. Robert F. Denoncourt died in 2021.
The questions
Local initiatives to clean up the Codorus, including a large beautification and restoration project, are starting soon. The restoration focuses on the shoreline, reducing flooding hazards, promoting sustainable economic development, and increasing recreation amenities. In essence, the project will turn the Codorus into a useable green-space for residents and wildlife alike. What can we do to ensure its success? What can we do on an individual and local level to ensure healthy waterways?
Editor's note: Jamie Kinsley, Robert Denoncourt's step-granddaughter, contributed to this piece. James McClure also contributed and served as editor.
Related links and sources Photos: Explore the banks of the Codorus Creek in York in early spring, through the years; Jamie Kinsley's Plastic in the Susquehanna River: What our trash says about us; Black and white photos, library and archives of York College of Pennsylvania; color photos, York Daily Record.
---
— By JAMIE NOERPEL and JIM McCLURE