The Parliament at center of visits that probe York's story
Site of The Parliament
116 E. King St., York
The moment
In one week in September 2020, 116 E. King St., in York made the news.
Twice.
First, the Parliament, an arts organization headquartered at 116 E. King St., was host to civil rights educator Jane Elliott's virtual visit to York County. And then in an unexpected moment, The Parliament hosted noted historian Philip J. Merrill who toured its townhouse converted into art space and former home to leading temperance speaker the Rev. John H. Hector.
A story about the Rev. Hector, who served in the U.S. Colored Troops in the Civil War, connects him to Jane Elliott. When the pastor arrived in York in 1883 to minister to the A.M.E. Zion congregation, he automatically became a member of the York Ministerial Association. A recent rule change had made all pastors in York ex-officio members of the group. Several association members resigned after hearing of this new member, a black pastor.
That's the type of institutional racism that Elliott spotlighted in her address to the York community 140 years later.
Both Elliott and Merrill sought to add to York residents' understanding about their home county's culture and history, yesterday and today. In both cases, The Parliament played the good host.
Lead-ins to the stories of Jane Elliott's and Philip Merrill's visits follow:
Jane Elliott
Diversity educator Jane Elliott met with York County via Facebook Live in September to answer questions about how the community can work against racism and move toward inclusion.
The Parliament Arts Organization and Pennsylvania Human Relations Commission partnered for the event titled "The Eye of Prejudice 2020" and funded by several leading community organizations.
Elliott gained national status in 1992 after an appearance on "The Oprah Winfrey Show" in which she led the audience through a "Brown Eyes – Blue Eyes" exercise that brought to the stage our biases.
Her appearance marks another step in the community's work in the aftermath of the George Floyd killing and high-profile local incidents of racism. That work involves heightening awareness about discrimination and identifying ideas for inclusion in York County.
"Hurricane Jane ripped into the dam that divides us and holds us back," Matt Jackson, one of the event organizers, said after the Elliott appearance. "Now it's our turn to tear down the whole damn dam so waters of rights, respect and responsibility can flow forth."
Elliott provided many candid insights in 90 minutes of questions and answers, and social media discussions afterward raised equally provocative ideas. And to show the full picture, some people in the community raised thoughtful, pointed criticisms about her video appearance here. More: Takeaways from the Elliott presentation
Philip J. Merrill
The Rev. John H. Hector would never forget a moment when he was dressed in blue in the Civil War.
The soldier and musician was holding the reins of Union commanding Gen. U.S. Grant's horse. And it stepped on his foot.
Years later, Hector's and Grant's paths crossed, and Hector, now a internationally known pastor and lecturer, reminded the general of the incident. Grant reciprocated by signing an autographed book.
Such was the arc of Hector's life – from a soldier tending to a general's horse, to a speaker on the Prohibition and Grand Army of the Republic circuit who was in much demand in the U.S., Canada and Britain.
Noted historian, writer, appraiser and collector Philip J. Merrill has been on Hector's trail for about 15 years. Hector is an example, he says, of an accomplished Black man with an international reputation who hasn't been extensively studied. Merrill wants to tell his story.
That trail led him to York last Sunday – a town in which Hector lived for many years.
So Lebanon Cemetery, where Hector was buried, and the 116 E. King Street home where he lived for many years were among Merrill's stops in York.
At the door of 116 E. King Street, he and an assistant, equipped with a video camera, were enacting a time machine scene, and he knocked on the door, not expecting anyone in the business, The Parliament arts organization, to be there.
But someone opened the door, invited them in and gave a tour of the art gallery.
When they returned, a blue three-ring notebook containing six original photos of Hector was missing.
More: Philip J. Merrill and John H. Hector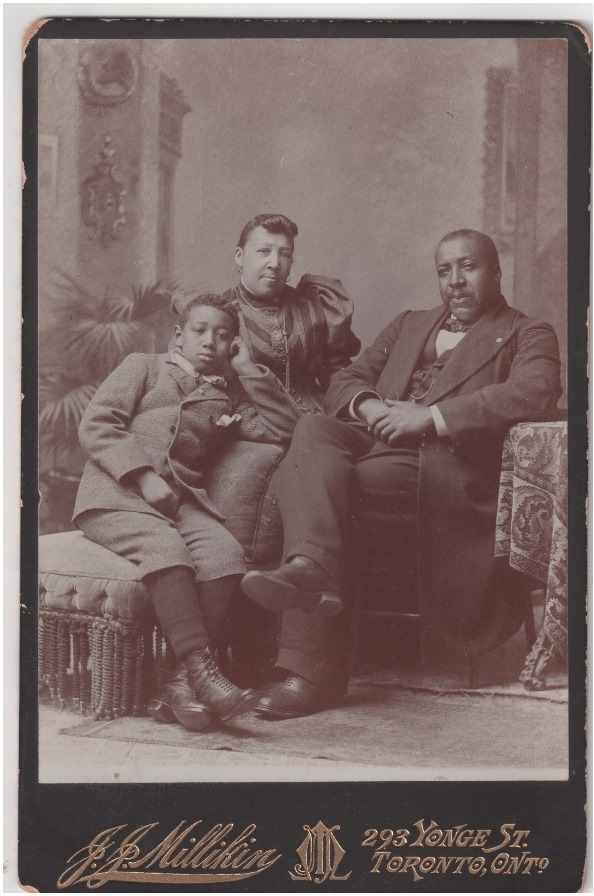 THE QUESTION
Hector started out as a soldier taking care of horses. By the end of his life, he became a leader, impacting others through his powerful speeches. How can we use Hector's example to inspire children in York County today? Some kids look at giants, and don't see how they could ever measure up. What can we do, as their mentors, to inspire hope and plant the possibility of greatness in them?
---
— By JAMIE KINSLEY and JIM McCLURE