Pioneering woman addresses York crowd
Centre Square Courthouse: Amid dispute, woman speaks her mind
Centre (Continental) Square, York
The situation
She had just been run out of Philadelphia, and York was the next stop for Scottish-born women's rights advocate Frances "Fanny" Wright.
But before crossing the Susquehanna to its west bank, she paused to reflect.
And write.
She sat down one summer evening to pen a letter to her sister, Sylva.
She could see a better world for Sylva and other women, and that was why she was traveling and speaking in hostile towns in her campaign to simply support the right of women to speak publicly.
It was 1836, and women addressing public audiences just was not done in America.
She was uncertain what to expect in York. But there she was three days later speaking in York outside its Centre Square courthouse.
Some in York had worked unsuccessfully to bar her from speaking, as one newspaper put it, "in the name of morality and religion."
That newspaper, The York Gazette, acknowledged her freedom of speech as a privilege enjoyed by "every human being."
That square courthouse behind her in the heart of York County and its largest borough had welcomed the Continental Congress just 59 years before. In that red-brick hall, the founders deliberated on America's first constitution — the Articles of Confederation.
The founders adopted the Articles, which served as a framework of government in the remaining years of the American Revolution, until it was replaced by the U.S. Constitution in 1789.
"So begins the story of York in relation to the Revolutionary War," Penn State York's Jane Sutton wrote in 2010.
After revealing the story of Fanny Wright, Sutton concludes: "With the story of Frances Wright fleeing Philadelphia and coming to York to enjoy her right of speech, I have found another piece of York as a critical site of democracy."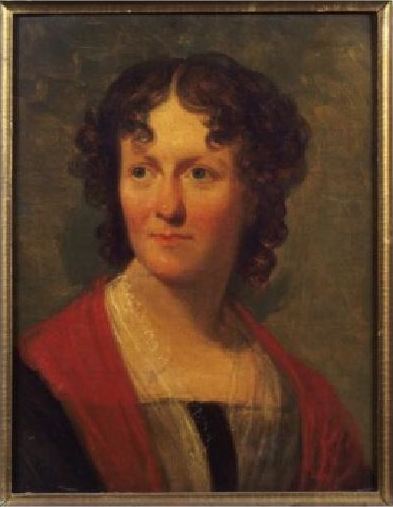 The witness
In her adult life, Wright (1795-1852) traveled extensively writing and speaking about social reform – for universal education and feminism and against organized religion, marriage and capitalism.
On one of her trips, she accompanied her friend and American Revolution hero Marquis de Lafayette on part of his triumphal return to America in 1824-25.
She might have been with him at York's Globe Inn in 1825. York County residents turned out by the hundreds to welcome a favorite son, a soldier who had visited the town in 1778 seeking a command from the Continental Congress meeting there.
About 180 years after her speech in York, another group of witnesses is following the path she cleared in speaking their mind in public.
At various times in the 2010s, women, including people of color, headed WellSpan, York College, Penn State York and the York Newspaper Co. Women served as York schools superintendent, York County commissioners' president and York mayor, among many other key community positions.
Many in York County will point to this progress and quickly say that this is a trend that must continue – a movement in which Frances Wright helped pioneer.
The question
Wright was ahead of her time. She spoke up in an era when women were supposed to be seen, not heard.
Some say hindsight is 20/20, so it's easy to see Wright's pioneering spirit as necessary. However, in the first half of the 1800s, Wright seemed brash and out of line.
Turning our attention to the current day, which individuals or groups may appear brazen today, but might be considered pioneers in the future?
Related links and sources: Jane Sutton "York in Relation to the other Revolution," Journal of York County Heritage, James McClure's "Never to be Forgotten." Top photo, York Daily Record file. Wright portrait, Wikipedia Commons.
---
— By JAMIE NOERPEL and JIM McCLURE