Providing fresh, affordable vegetables to York city and beyond
Urban farming:
Thriving agriculture in the city
150 Willis Road, York
The situation
Shyanne Kimble cleans spinach, soaking the brilliant green leaves in water. She picks out the yellowed ones and cuts the long stems. Next she places them in a large, red tub that will spin the water right off the leaves.
Kimble is 26 years old, and has been farming for three years. She explains, with a beautifully deep voice, how important agriculture is to her. "I was in and out of factory work and didn't like it." She went onto Indeed.com and looked up "outside work." That's when she stumbled onto York Fresh Food Farms — her current employer.
York Fresh Food Farms is a one-acre urban farm located at 150 Willis Road in York (It has two additional acres at a Roosevelt Av. location). In its six years in business, this past year was its best season yet. Home deliveries, pop-up mobile markets and more people using food subsidy payments such as SNAP and EBT all led to the organization's growth.
As a multiracial woman – Kimble's father is Native American and Black and her mother is Hispanic with French heritage – Kimble wonders why more people of color aren't in agriculture.
As of 2017, 98.6 percent of farmers in York County are white. That means less than 1.4 percent are people of color, according to the United States Department of Agriculture. Even though the majority of York Countians are white — 88.7 percent — the discrepancy still stirs questions as to why people of color aren't farming.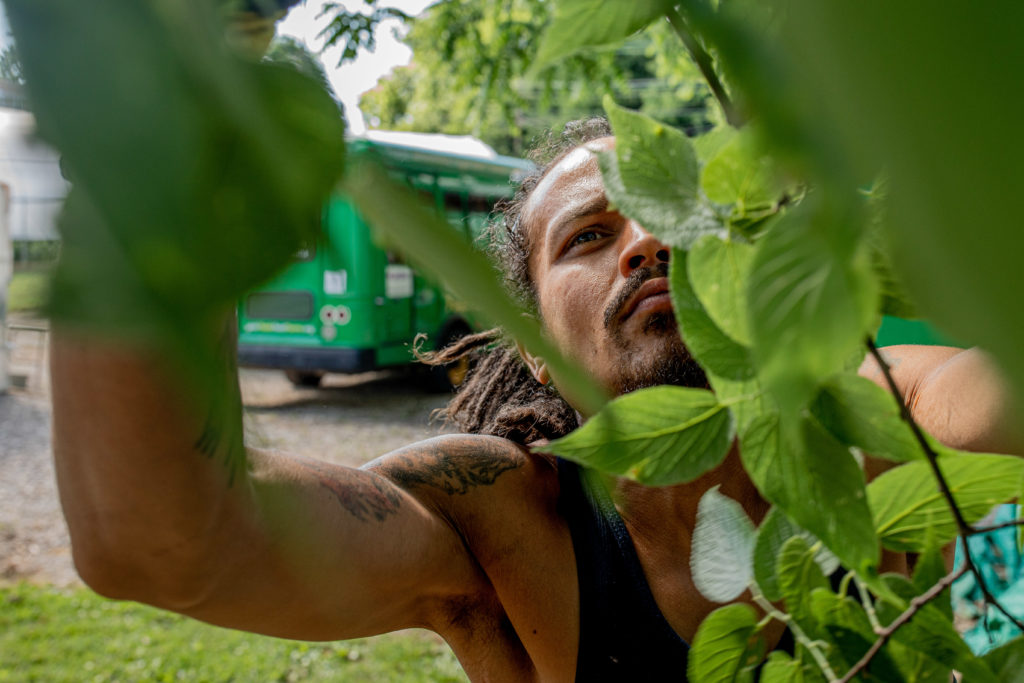 The witness
Erick Negron was born in Puerto Rico but moved to the continental United States when he was 5 years old. Early on in his young adulthood, Negron took to selling drugs. "I've got a rap sheet this thick," he says, lifting his index finger and thumb up to show about an inch. "But, I stopped messing with the streets and now I'm a farmer."
Negron is one of the many Hispanics who live in York. Out of the 44,000 people who live in the city, 33.3 percent are Hispanic. According to Data USA, 8.3 percent of York residents were born outside the United States.
While many Yorkers enjoy the typical foods such as tomatoes, onions, and potatoes, YFFF had trouble selling kale, kohlrabi, collards, and okra. Now, however, they found they can't keep okra in the vegetable bins. "We learn from trial and error," Kimble says.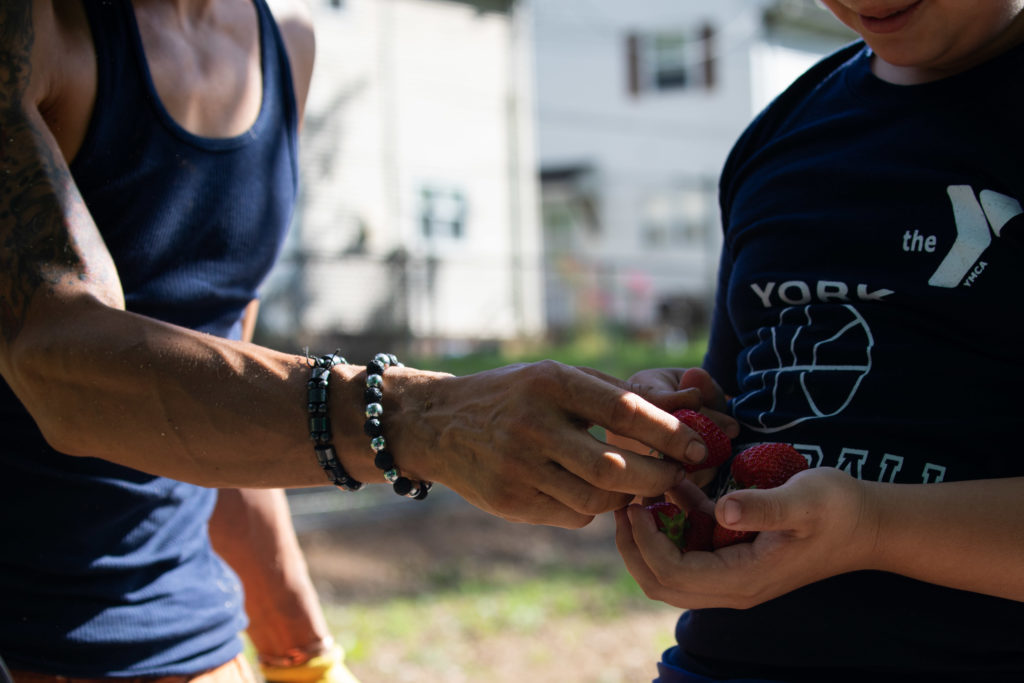 One reason for its YFFF's success is its attention to York's demographic. For instance, a popular dish among Hispanics is sofrito. Now, Negron and the other employees grow all the ingredients required for sofrito including garlic, onions, bell peppers, and cilantro. In his personal garden, Negron also started planting gandules, or pigeon peas, a common Hispanic food.
Even though YFFF is bridging the gap between its fields and the people, it doesn't explain why few people of color farm.
Negron believes one reason is that the community equates farming to slavery. "A lot of us are from the Caribbean," Negron says.
To people from places where enslaved peoples toiled, farming means rows of commercial crops like cotton, coffee, or sugar. "They made us grow certain crops," Negron says.
Farming like this "misses the prettiness of nature," Negron says.
The same idea stands for some African Americans who have been farming a long time in York County. Unfortunately, many were enslaved prior to the 13th Amendment. However, a few, such as Eliza and Ezekiel Baptiste, operated farms even before the Civil War.
An article in The Nation reported that Blacks farmers lost their farms in vastly disproportionate amounts when compared to white farmers during the 1990s nation-wide. For a comparison, in 1920, one in every seven farm were operated by an African American, but by 1992 only one out of 100 farmers were Black-owned.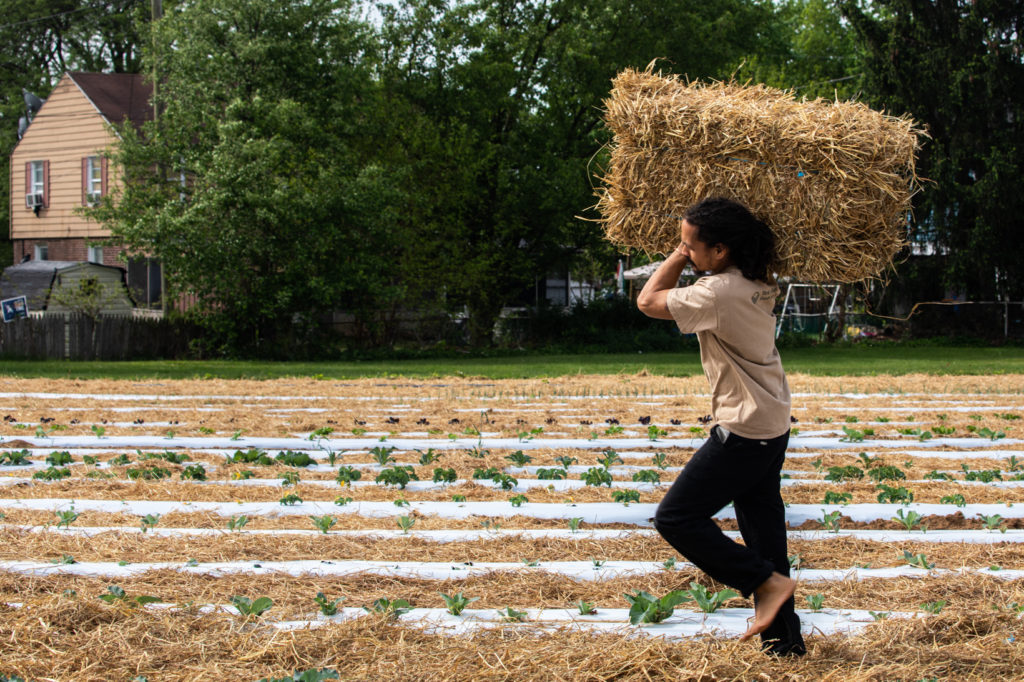 Because of this challenging heritage, people left the occupation and young people don't seem interested either. But for people like Negron, "I believe there is a future for me in agriculture," he says. Once he saves enough money, Negron plans to move back to Puerto Rico to homestead. With a few acres, he wants to cultivate exotic foods to feed himself and the locals.
Negron and Kimble wish more people would eat a plant-based diet. Kimble wants people of color to know "it's possible." The knowledge of farming may have been lost when their elders escaped enslavement, but they want to teach people simple information to empower those to fend for themselves.
"All People have a Right to Fresh, Healthy Foods," YFFF's website reads. "Food Justice is Racial Justice."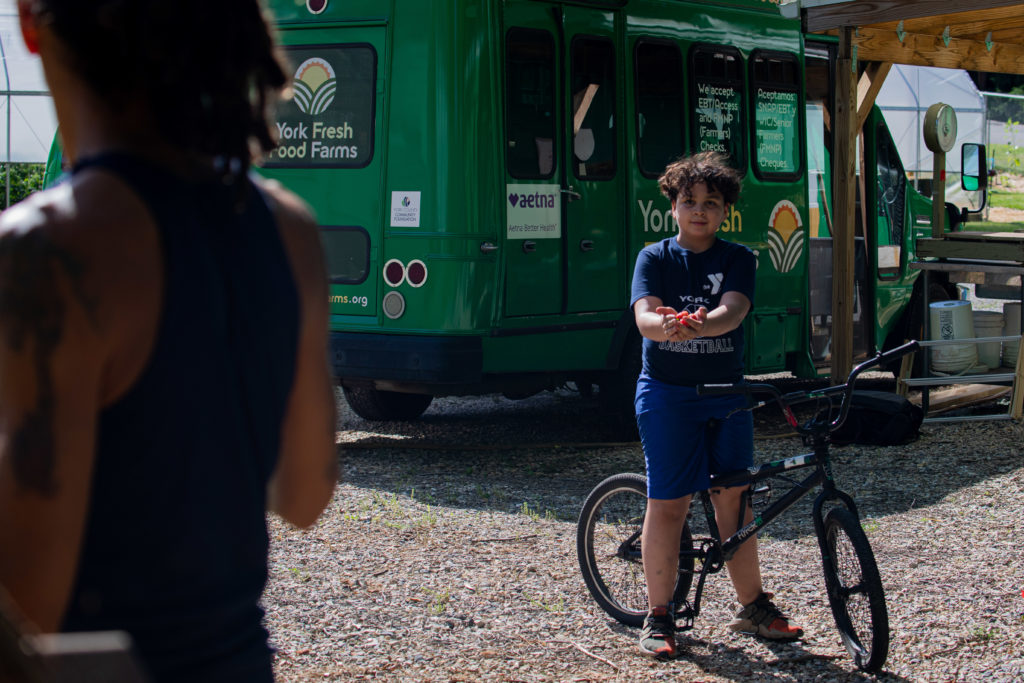 "We were stripped of our language and the food we eat," Negron says. "You either learn how to provide for yourself, or you continue to work for someone else." Where food used to be used to control, it can be their deliverance.
This summer, YFFF is partnering with Martin Library to launch the Get Your Hands Dirty program — a weekly educational workshop for about 100 inner-city children to learn about food, where it comes from, and how to grow it. YFFF hopes it will inspire children to make healthier choices and more willing to try new vegetables. Maybe some of those children will grow up to be farmers like Negron or Kimble.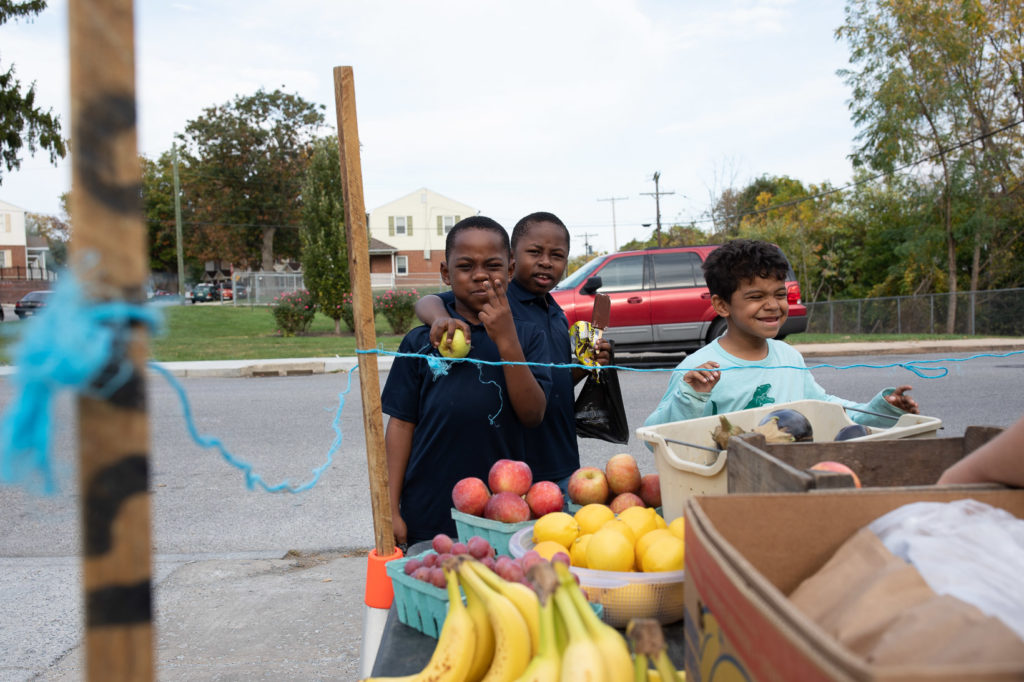 If not farmers, then at least gardeners. Surveying downtown York, many people find ways to grow food through small backyard plots or container gardens. Furthermore, community gardens such as the Northeast Neighborhood Association and others give inner-city residents a place to cultivate their own sustenance.
The bottom line is that Hispanics are farming, they just don't own the land. June Lloyd has written about migrant workers, explaining, as one example, that many people from Puerto Rico came to York County in the 1950s to harvest fruit (234 out of the 400 workers in 1952). Seasonal workers in orchards remain an important part of this region's agribusiness.
Ambitious people like Negron and Kimble find ways to sink their hands in the soil. They might not be documented in property ownership data, but they are still farming. "The human species is so distracted by busily working," Negron says, "Look down and see what you're eating. You could see that you can take your five by five [foot] backyard and grow food."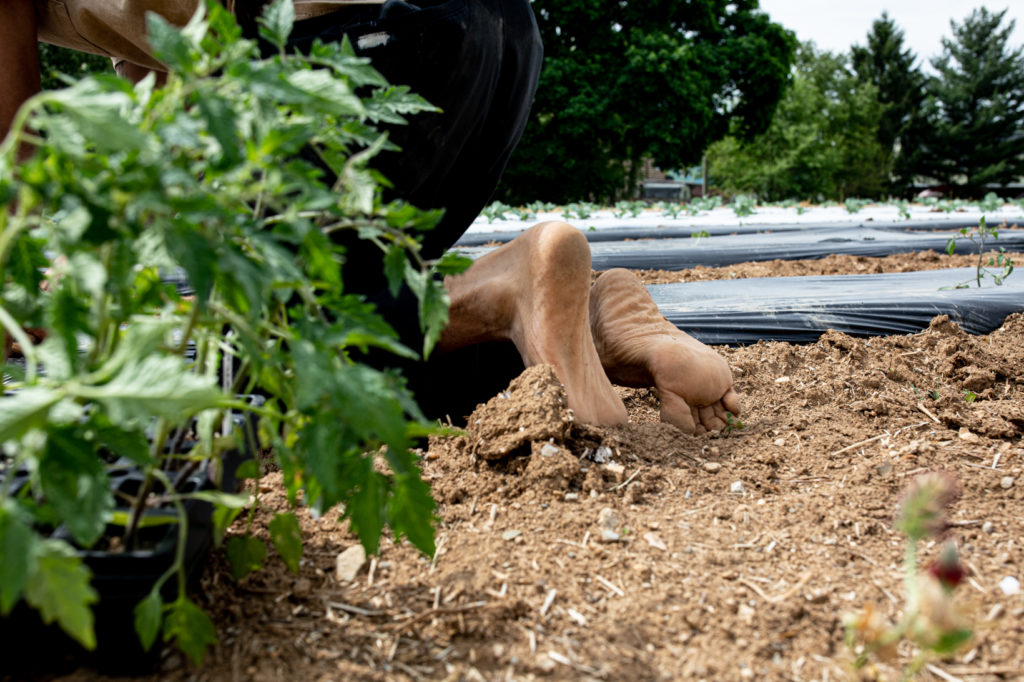 The questions
A 2015 report found that only four percent of adults in York County consume at least three servings of vegetables a day. As a response, Wellspan offers counseling classes from registered dietitians and nutritionists. What else can we do to connect people to fresh and affordable food?
"Once you know yourself, it's a constant battle to stay in touch with your soul," Negron says. "You can't control the world, but you can control what you eat." How can we continue to encourage people to grow their own food?
Related links and sources Jamie Kinsley's dissertation "The Garden in the Machine." Photos by S. L. Bahn Photography. For a full list of York's community gardens, visit York County Food Alliance. Dispossession: Discrimination against African American Farmers in the Age of Civil Rights by Pete Daniel.
---
— By JAMIE KINSLEY and JIM McCLURE