Pioneers' first York home
Site of Rivera house
900 block North George Street, York
The situation
Edwin A. Rivera, an Army veteran, and his wife, Delma, both born and educated in Puerto Rico, moved their young family to a large North York house in the early 1960s. Rivera and his family sank roots in York by acquiring a practice of a retiring physician in the Avenues, and he opened his office at 518 Madison Ave. in York on July 17, 1961. The Riveras became active in numerous community organizations, as did the family of his cousin, Jose Hernandez. Today, Delma Rivera-Lytle continues her late parents' tradition of community engagement. The North George Street house, the home of a 20th-century family probing a new frontier, no longer stands. A parking lot covers that site today.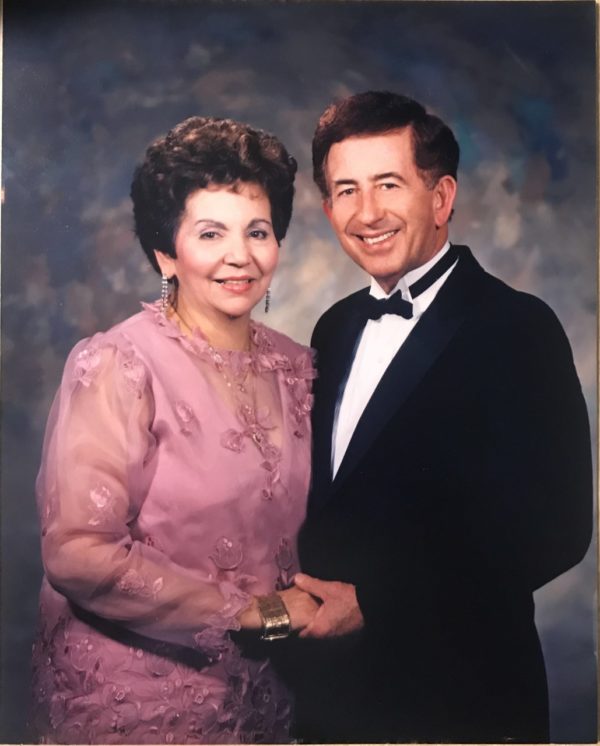 The witness
Daughter Delma Rivera-Lytle expressed on Veterans Day 2019 thoughts about her late father, the first Latino physician in York County: "Today on Veteran's Day, I remember my beloved father – Dr. Edwin Alejandro Rivera – with much love and respect. Dad proudly served his country in the U.S. Army. One of the greatest honors of my life was working with the Veterans Disaster Relief, providing assistance to veterans in Puerto Rico who lost everything following Hurricane Maria. We must never forget the sacrifices of those who have served our country. They deserve the recognition for the freedoms we enjoy today as American citizens." Like many pioneers before him, Edwin Rivera wore a military uniform before settling the land and building a home.
Delma, Edwin's wife, served on numerous boards, including the Salvation Army, the York Health Corp. and the United Way of York County. Legacies, an AAUW publication, said this about Delma in 1984: "Love of people and her heritage remains the motivating force behind Delma Rivera's years of work with the Hispanic community of York."
The questions
Before Dr. Edwin A. Rivera opened his practice, Spanish-speaking peoples either struggled through the difficult translation process by visiting non-Spanish-speaking physicians or they looked to healthcare at home or from neighbors. Language barriers do more than inhibit communication, they can impact how connected individuals feel to others and their community. To not be understood can be isolating. Imagine what it was like for locals to be able to see a doctor who understood them. Dr. Rivera not only healed people, but he gave people a sense of hope. In what ways is it our responsibility to speak multiple languages? What can you do to aid in the translation process between various cultures? Even if you aren't bilingual, what responsibility do we have to help others feel connected, removing the isolating feeling of language barriers?
Between 2000 and 2014, the Hispanic and Latinx population in the county increased 155%, according to York County Hispanic and Latinx Community Assessment. Today, Hispanics and Latinx persons make up close to a third of the population in York City and more than 7 percent of the county's population. In what ways does the city and county reflect this ethnic composition? How can the city and county better reflect the ethnicities of the people that live within their borders?
Related links and sources: Celebrating past and emerging leaders of York's growing Latino community; "Delma Rivera, Legacies"; York County Hispanic and Latinx Community Assessment. Photo submitted by Delma Rivera-Lytle.
---
— By JAMIE KINSLEY and JIM McCLURE